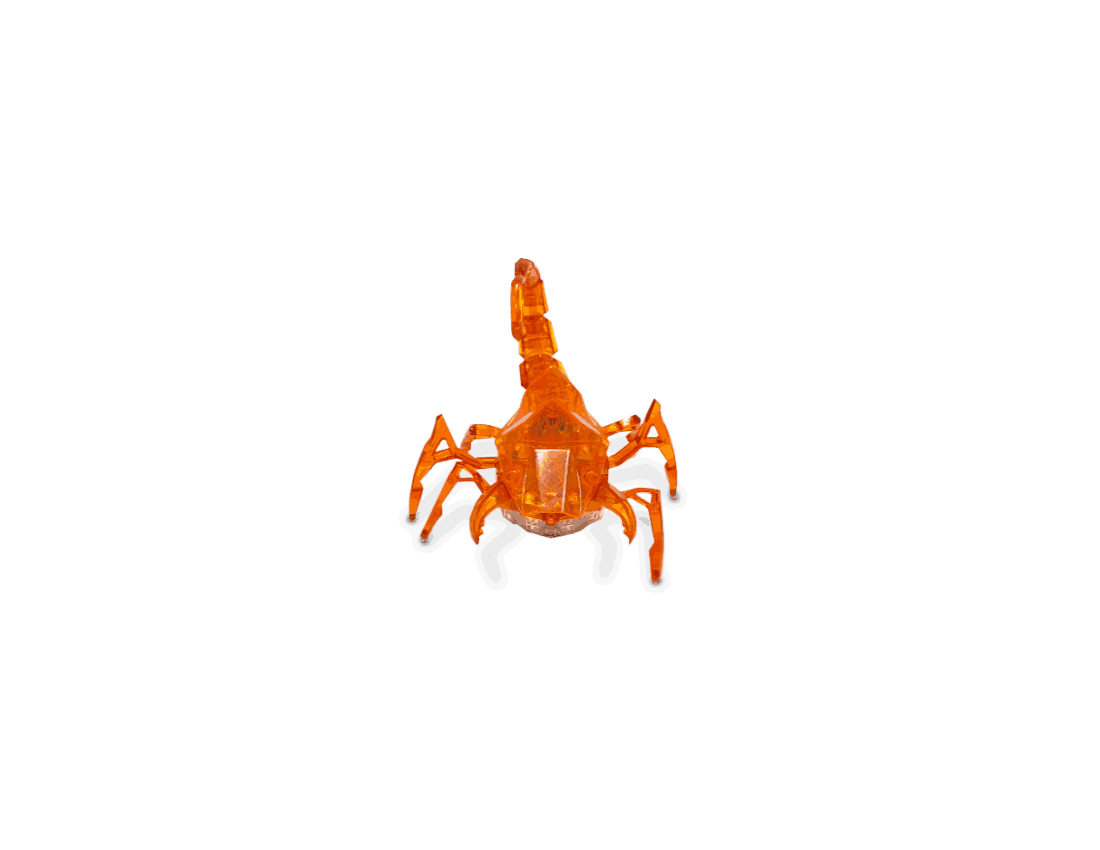 HEXBUG first entered the toy industry in 2007, we had the goal of giving children a positive experience with robotics at a young age. At first, people were drawn to the realistic bug-like attributes of our micro robotic creatures. Now, we have over 100 different toys that range from buildable playsets to battling robots. HEXBUG products continue to spark imaginations with their innovative technology and are loved by kids and adults of all ages.
HEXBUG, VEX Robotics, and RackSolutions are subsidiaries of Innovation First International, a privately held corporation. The company is founded on the belief that implementing innovation early in the design process is necessary to create simple, elegant products and solutions. Innovation First began producing electronics for unmanned mobile ground robots and is now a global leader in the technology, robotics, and STEM education industries.
I started working with HEXBUG in January of 2020 to June 2020
I was hired as the newest graphic design and packaging intern. I have made nationwide packaging products, print advertisements for magazines, web assets and much more.
The HEXBUG Dragon has risen from the fires of myth and legend! Watch as it slithers across any surface breathing LED lit fires and roaring ferociously at all who dare to come close. Using a powerful remote control, you decide the Dragon's every move! With rubber rotating paws for traction, fearsome adjustable wings and a flexible tail moving from side to side, your friends just might think this robotic creature is alive!
-x1 Full Packaging Global
Dragon was the first packaging product I got to work 
on when starting at HEXBUG.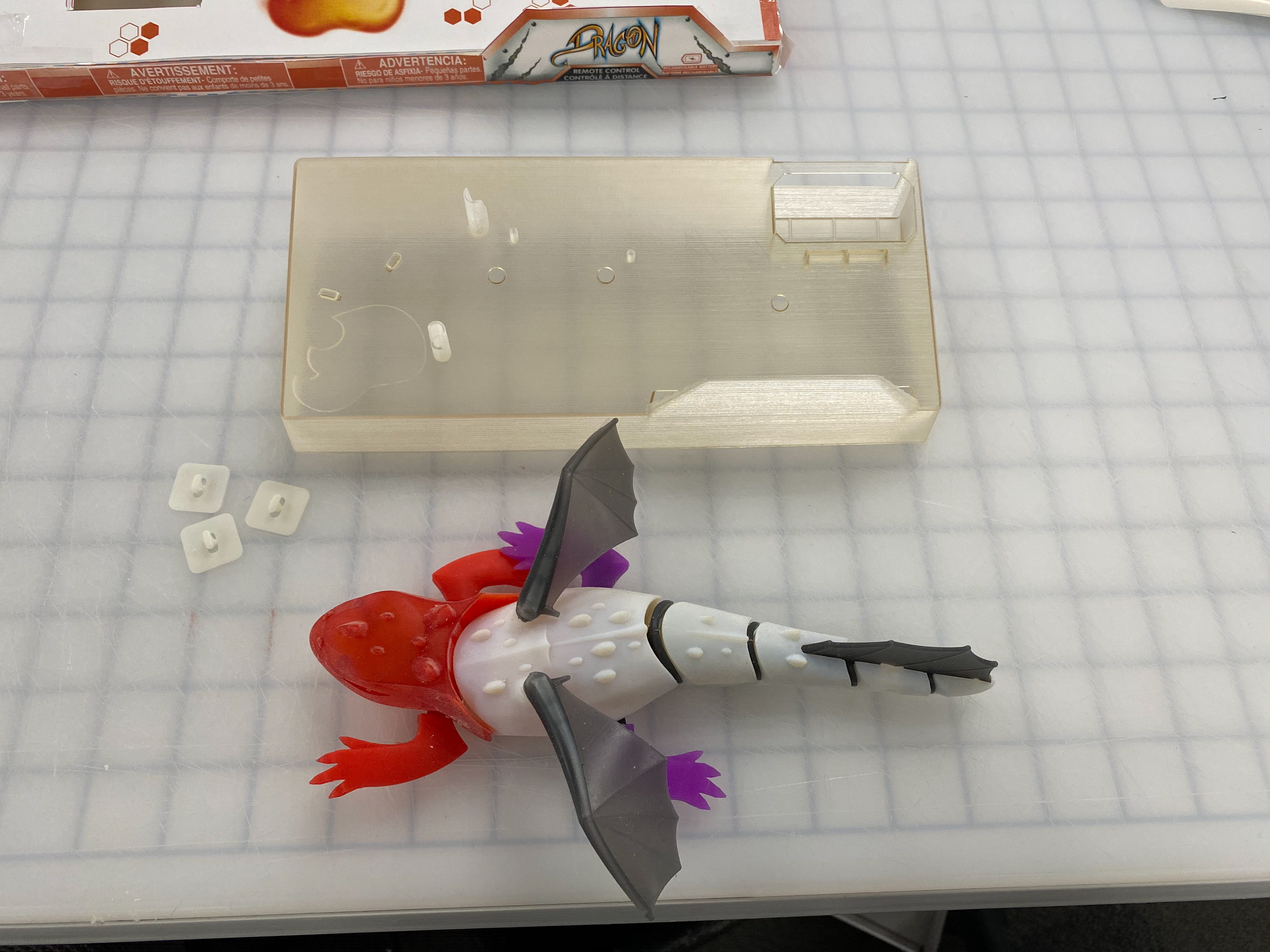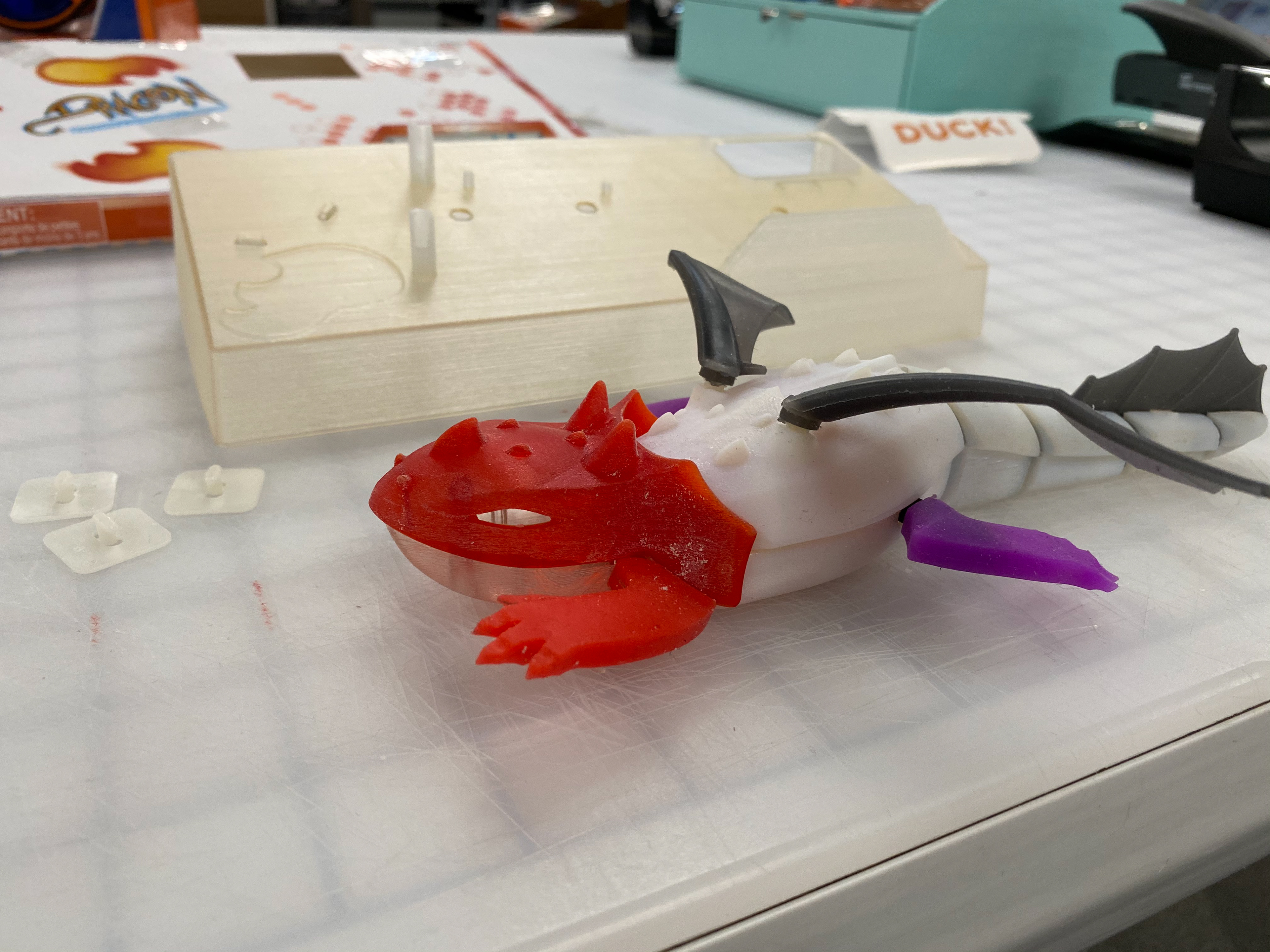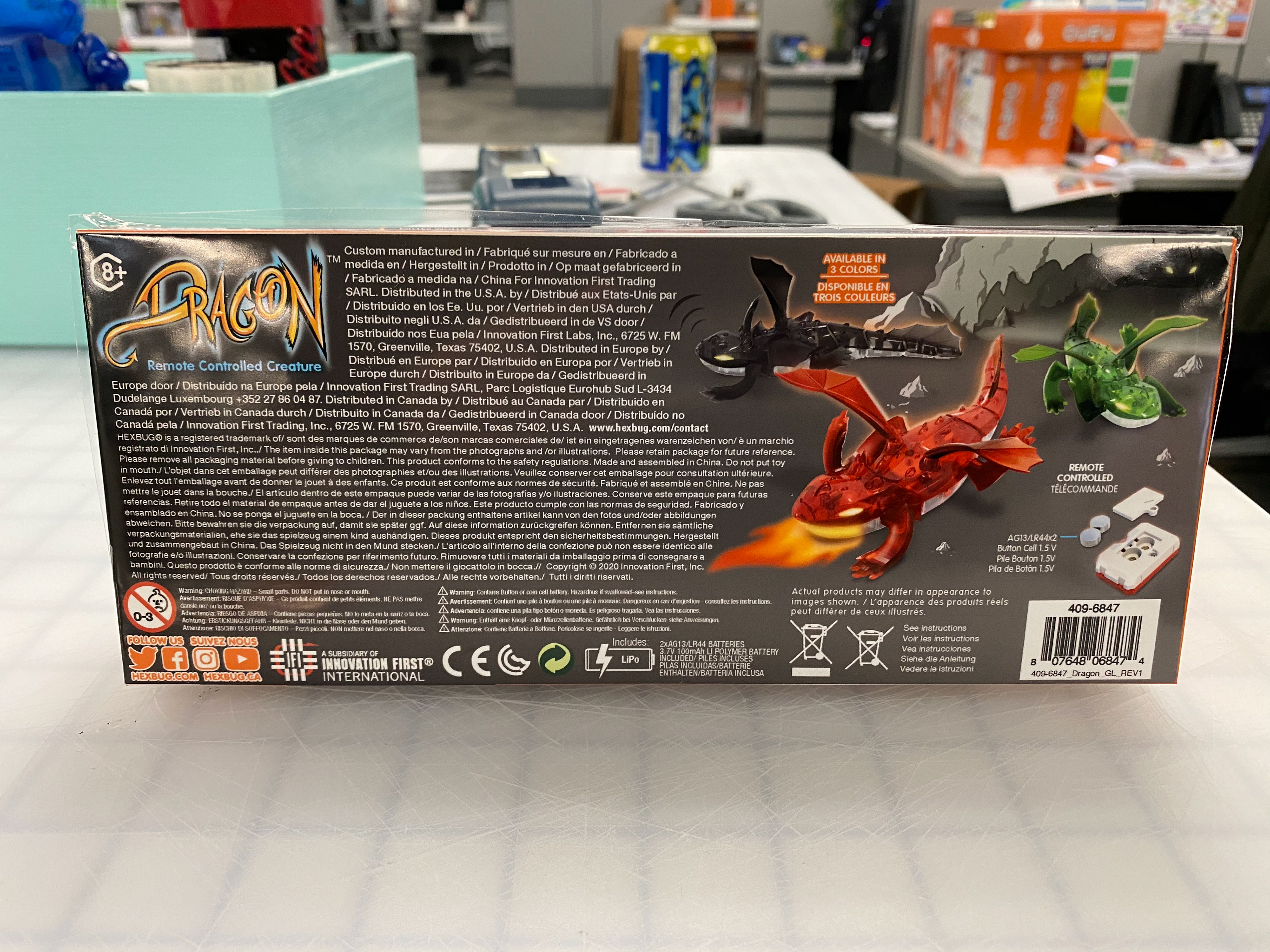 After the package was released for production stages I was then tasked to move onto the instructions where I then work with DXF's from engineering and construct the instructions for Dragon.
Find me on the HEXBUG site right now!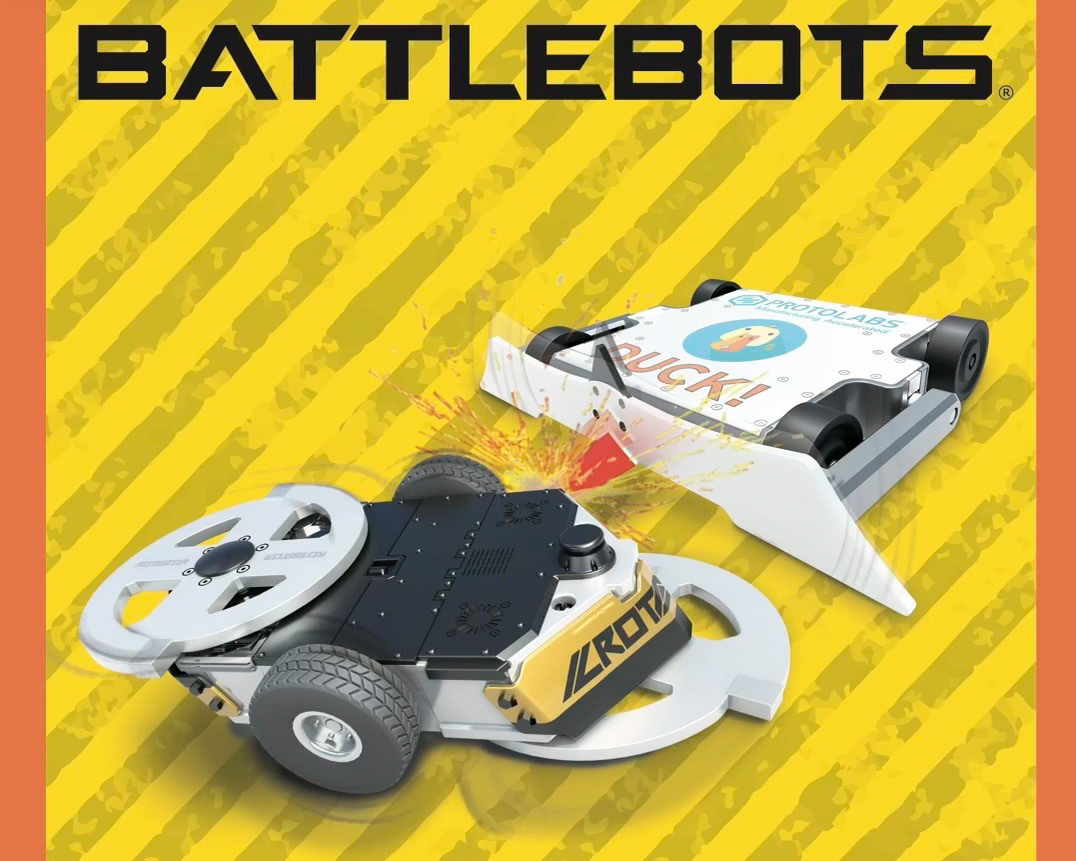 Fight your way to the brink of destruction with vicious head-to-head combat! Inspired by television's most entertaining robot showdown comes miniaturized versions of the merciless machines you know and love, HEXBUG BattleBots® Rivals™ (DUCK! and Rotator)!
-x2 Rival Package Sets for Canada and US
-x1 Rotator Single Package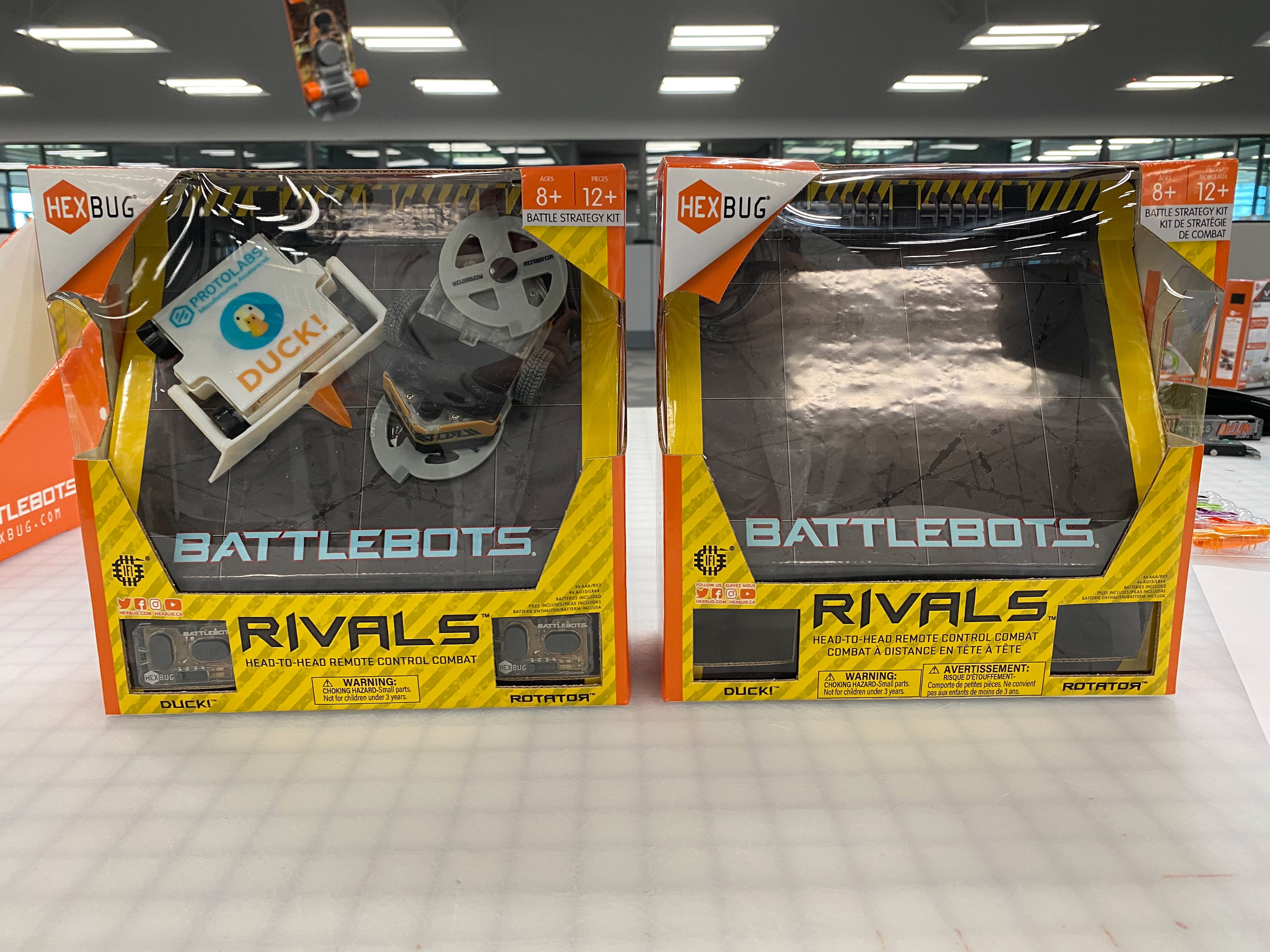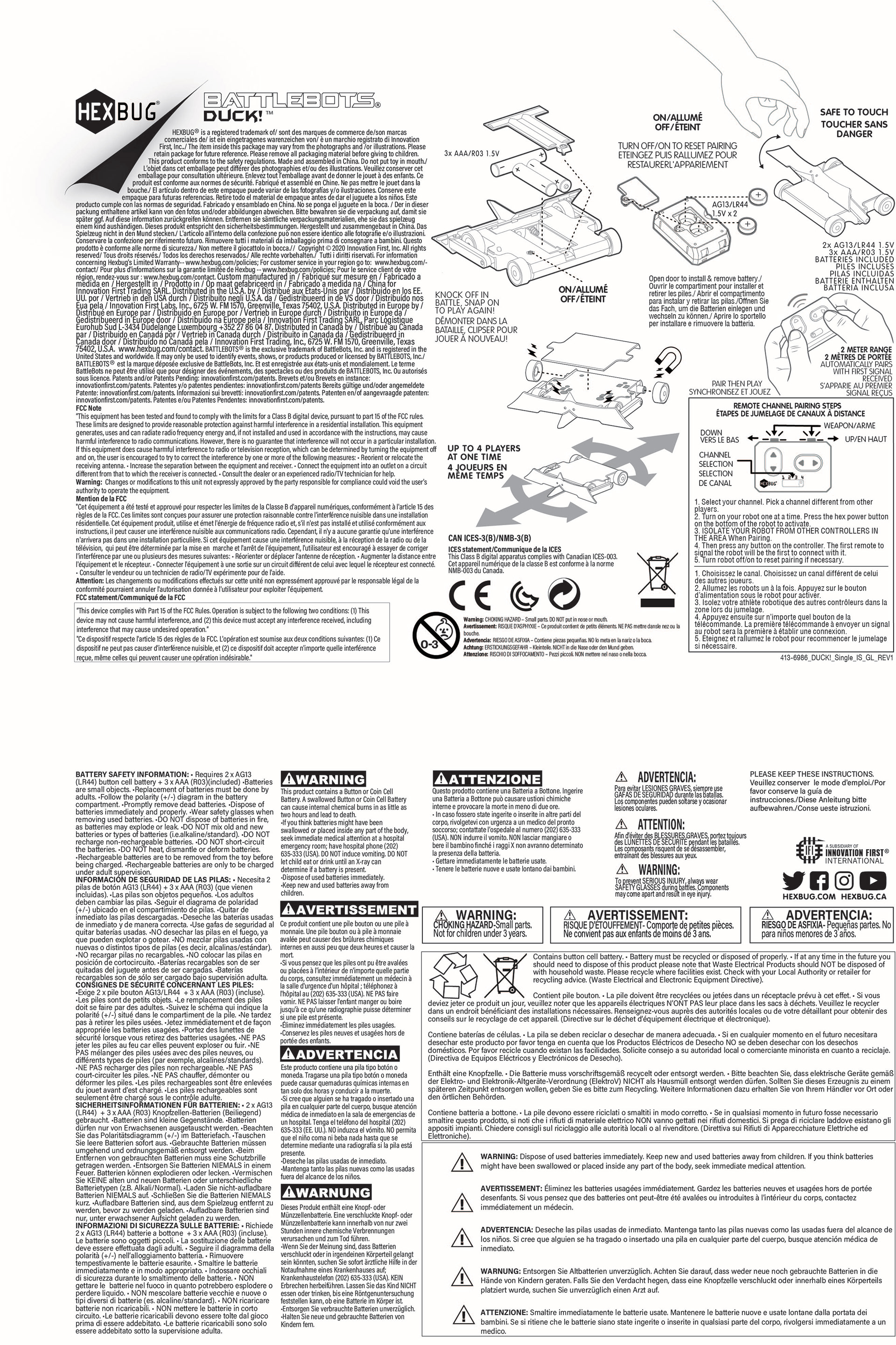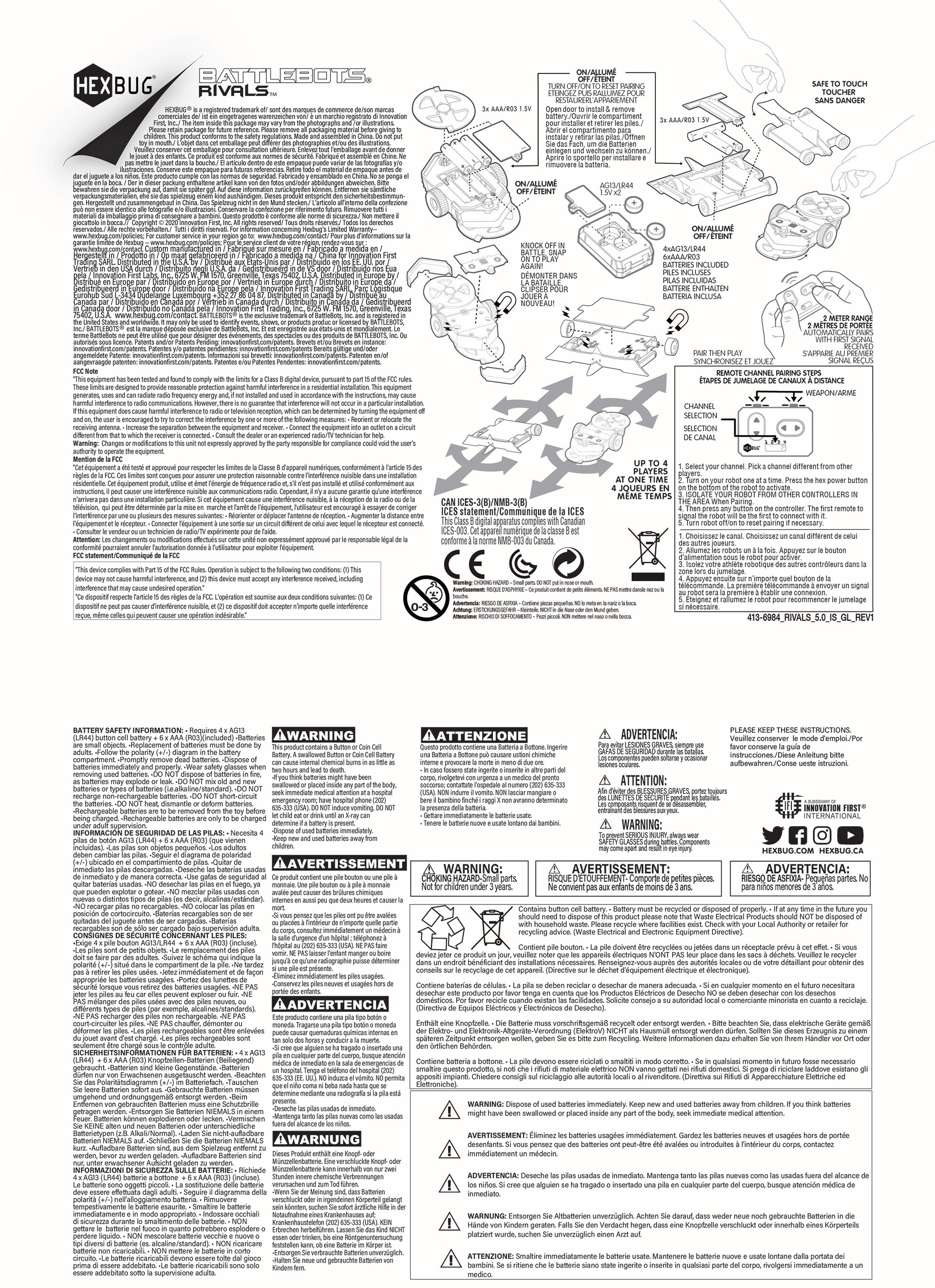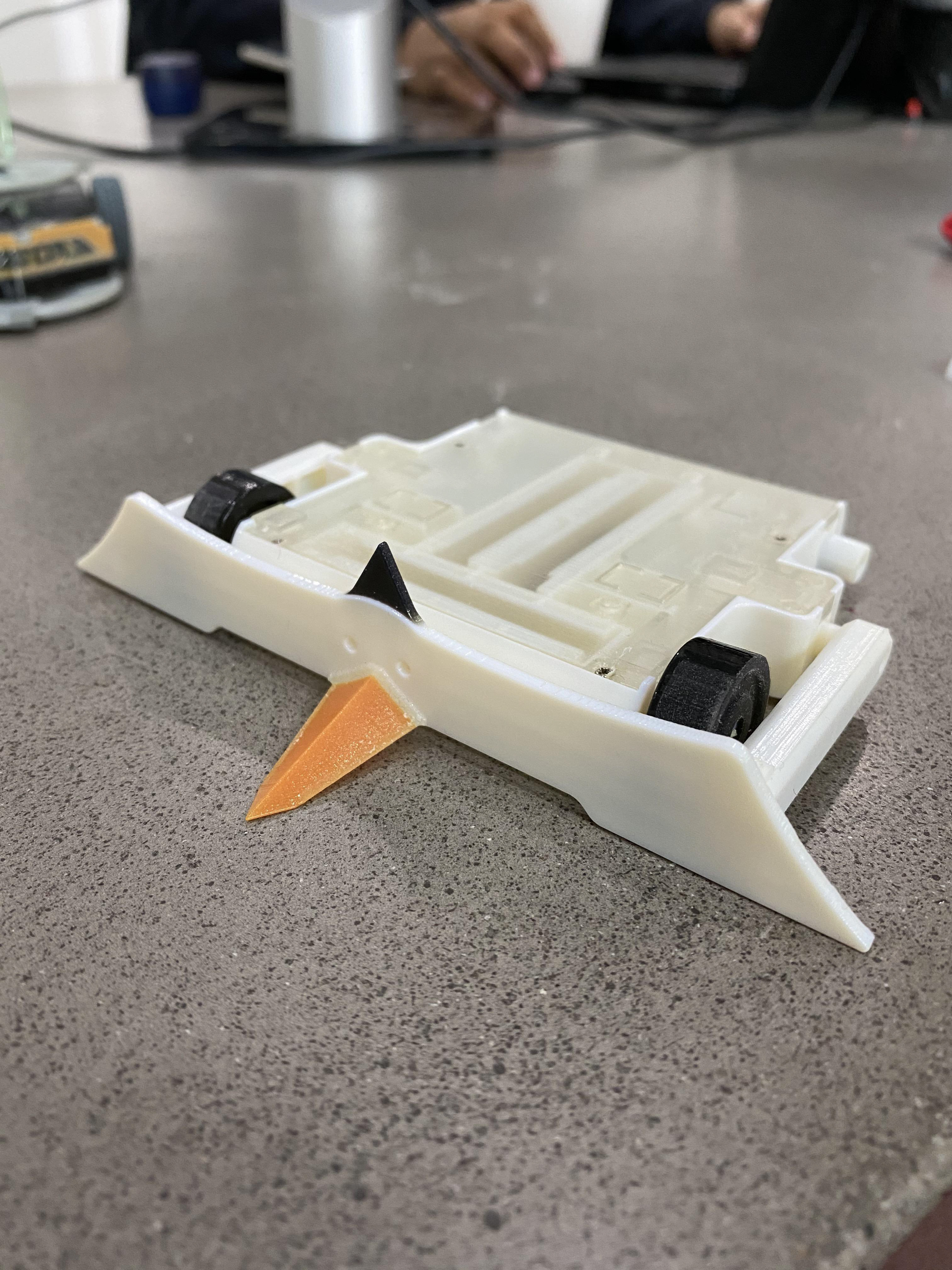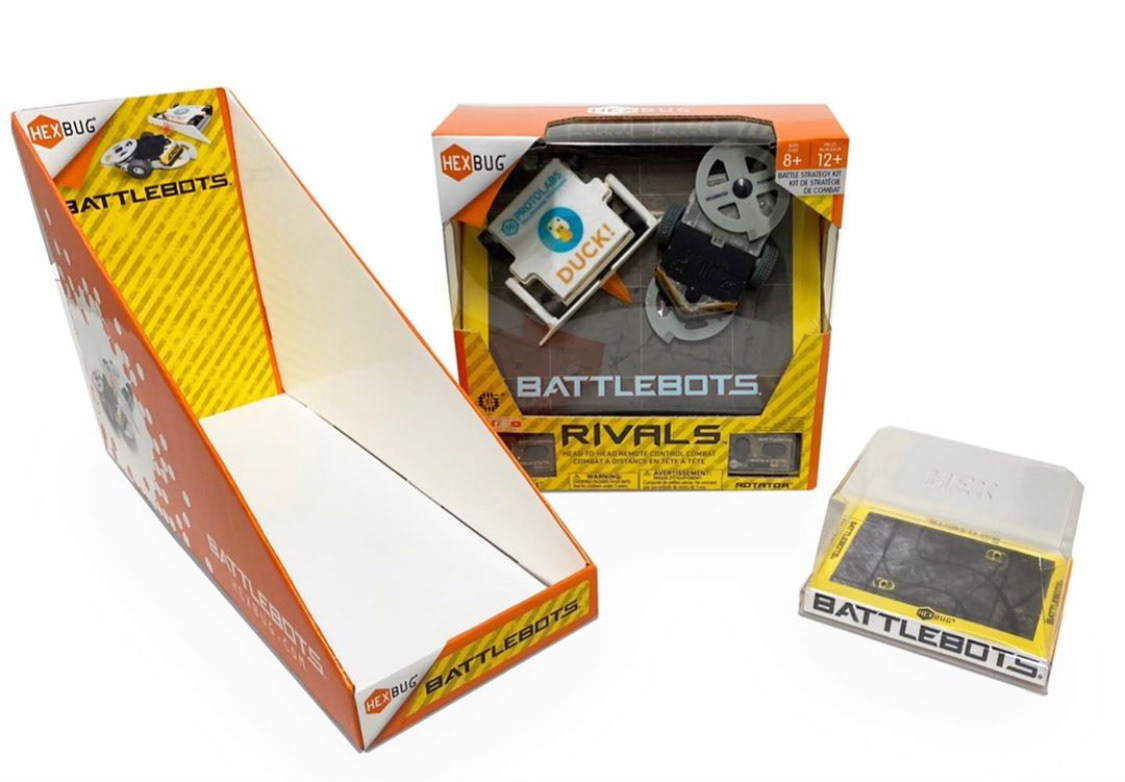 I have created all the instructions for the upcoming products of 2020.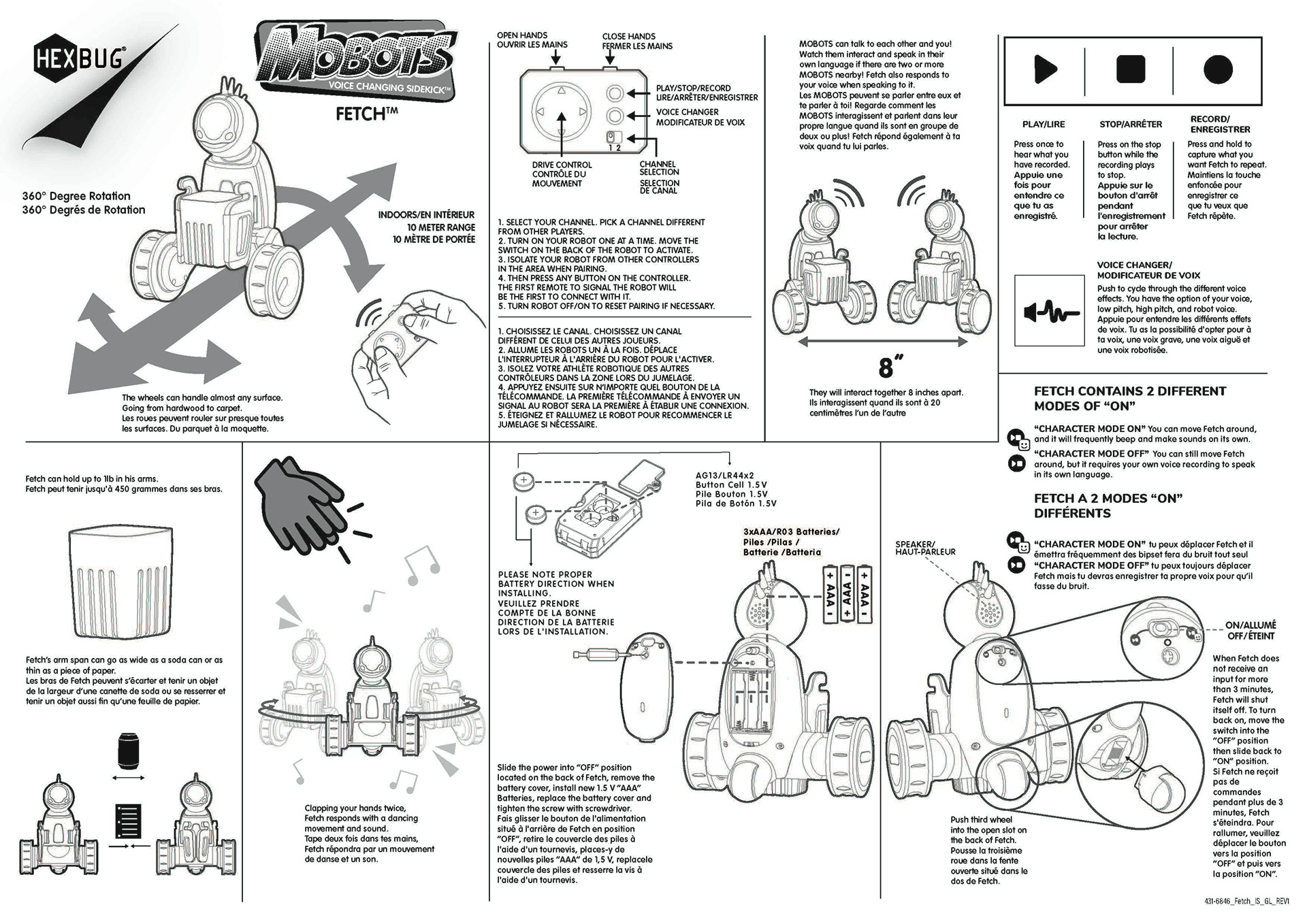 I have created multiple web banners for HEXBUG social media sources.
This was the first web banner I did for HEXBUG, it was to promote their "love bug" nano.
All web banners begin in the sketching phase.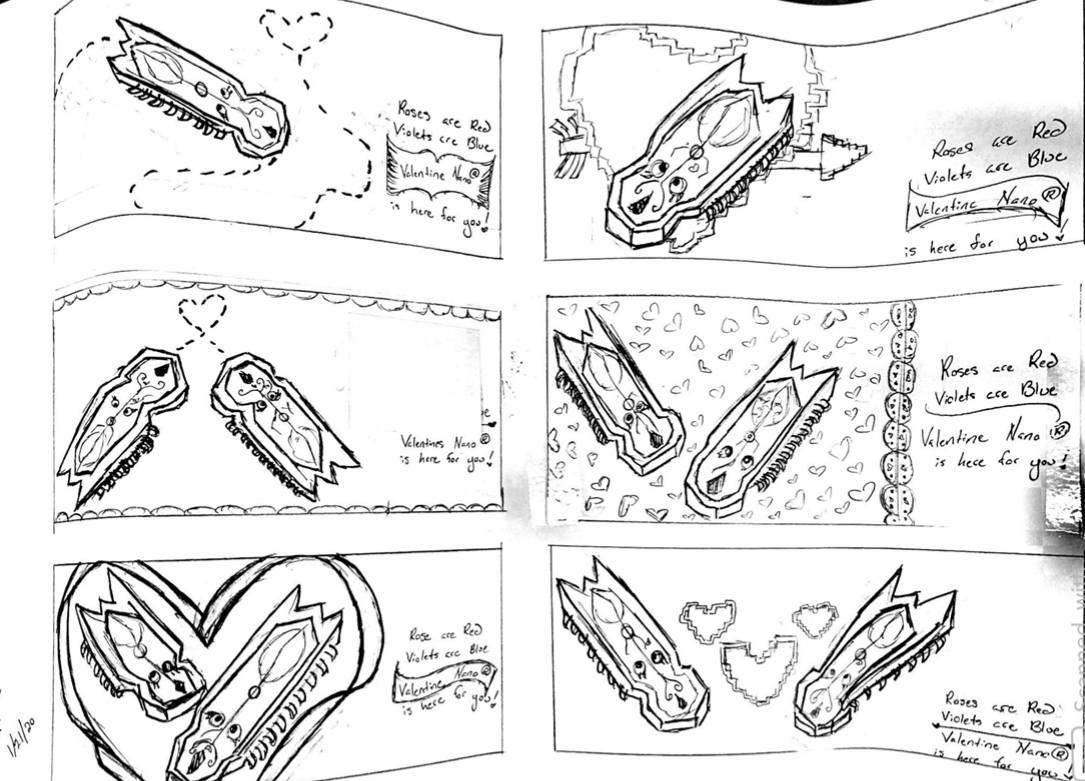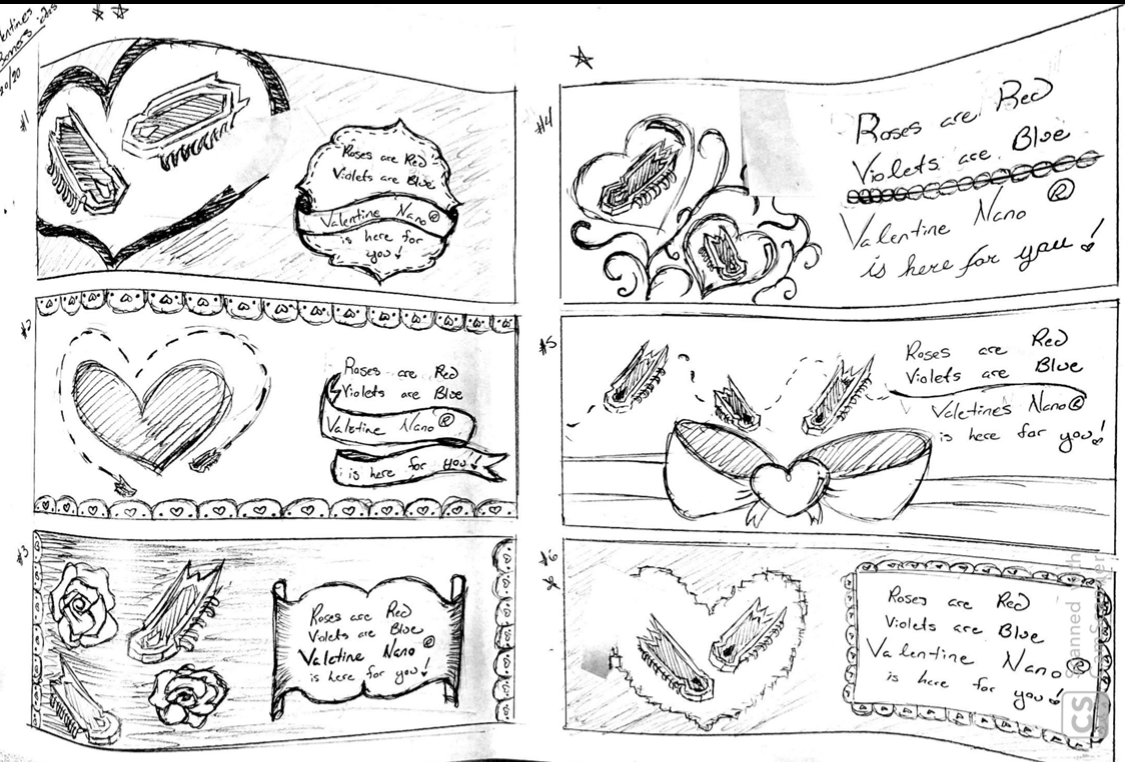 All web banners are then approved by the creative director and are put on the correct website for display.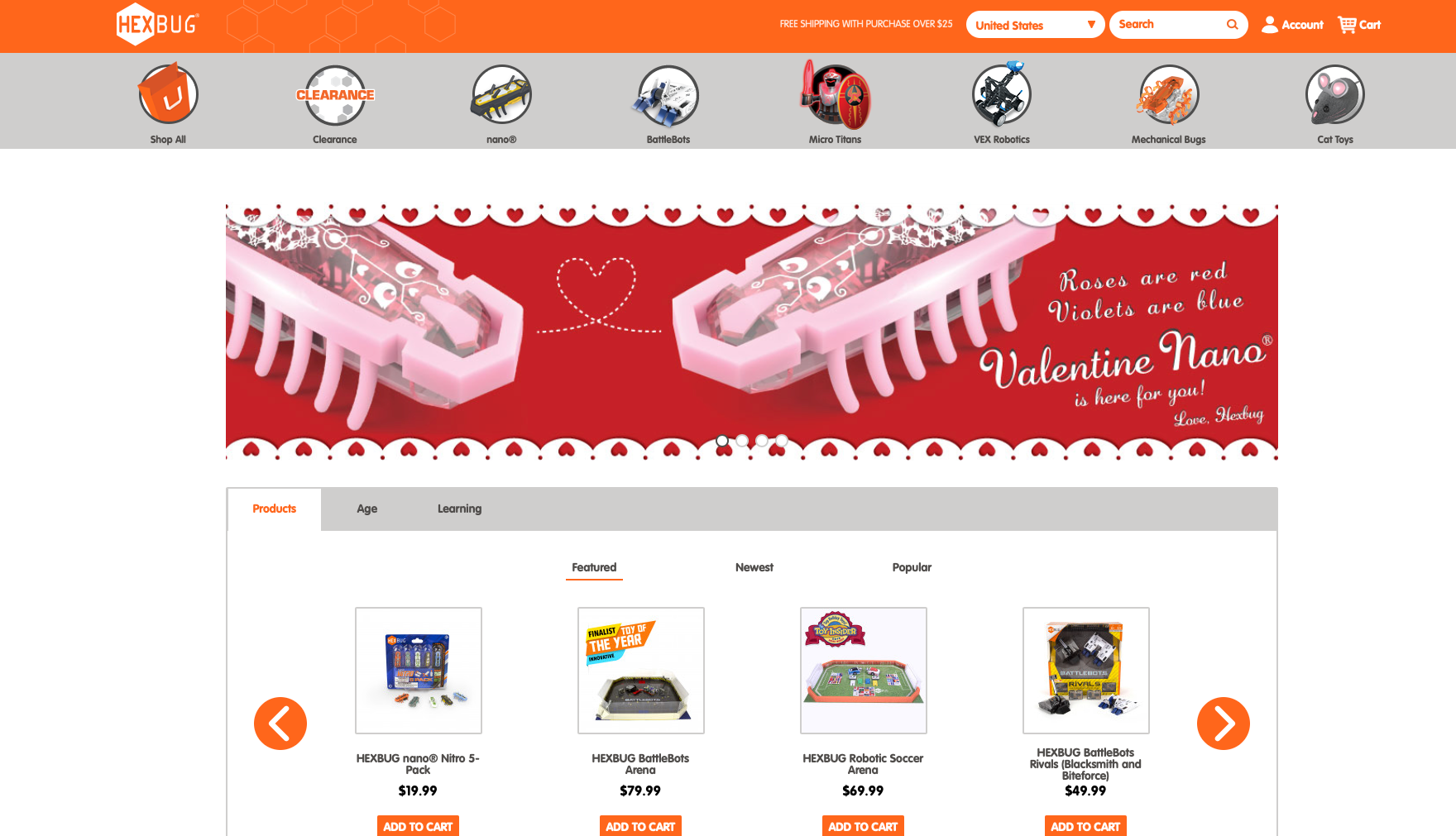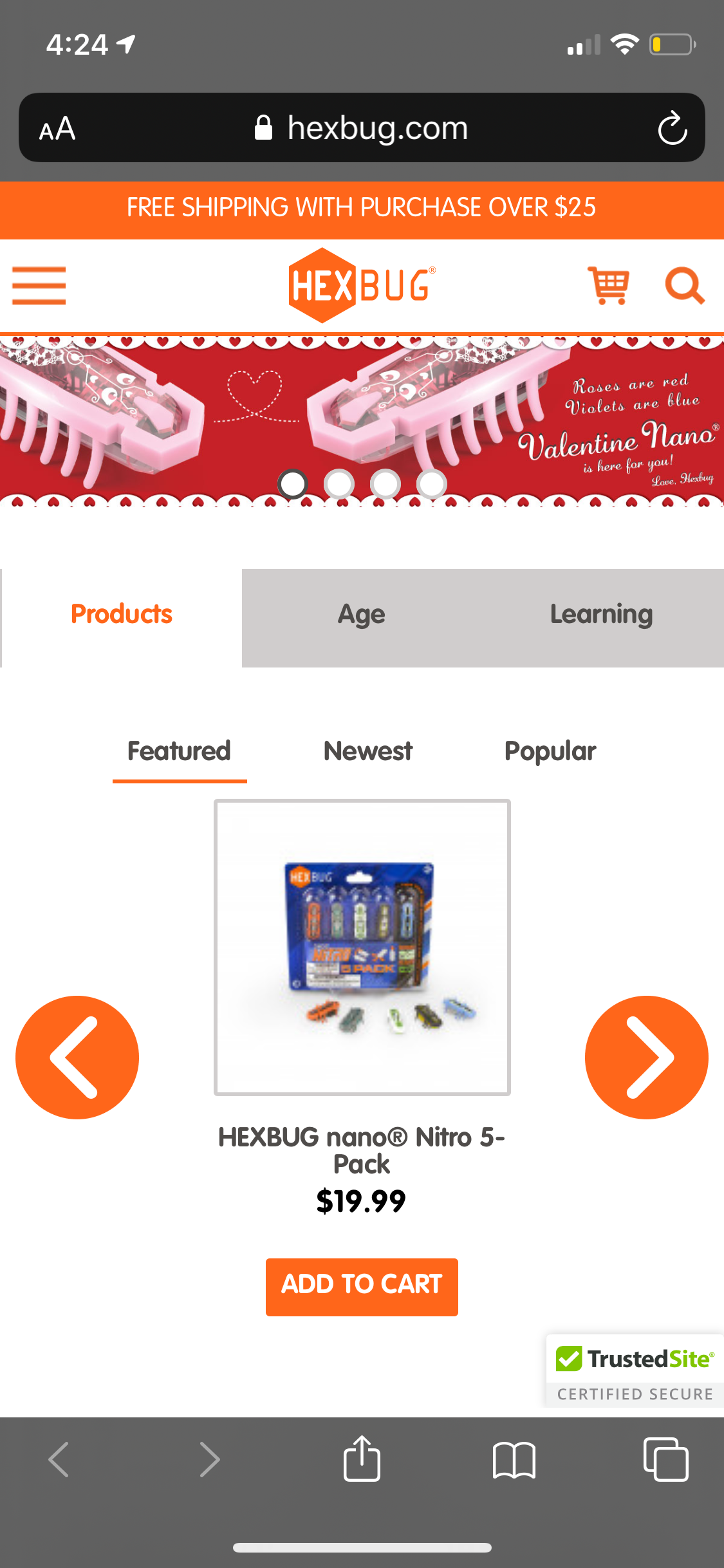 I was fortunate enough to make the JunkBots navigation icon for the HEXBUG website. 
Jack Static as the main character for this toy promotion.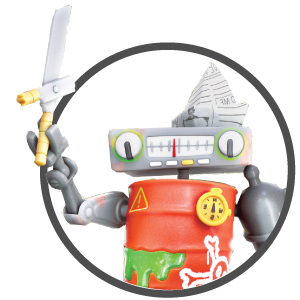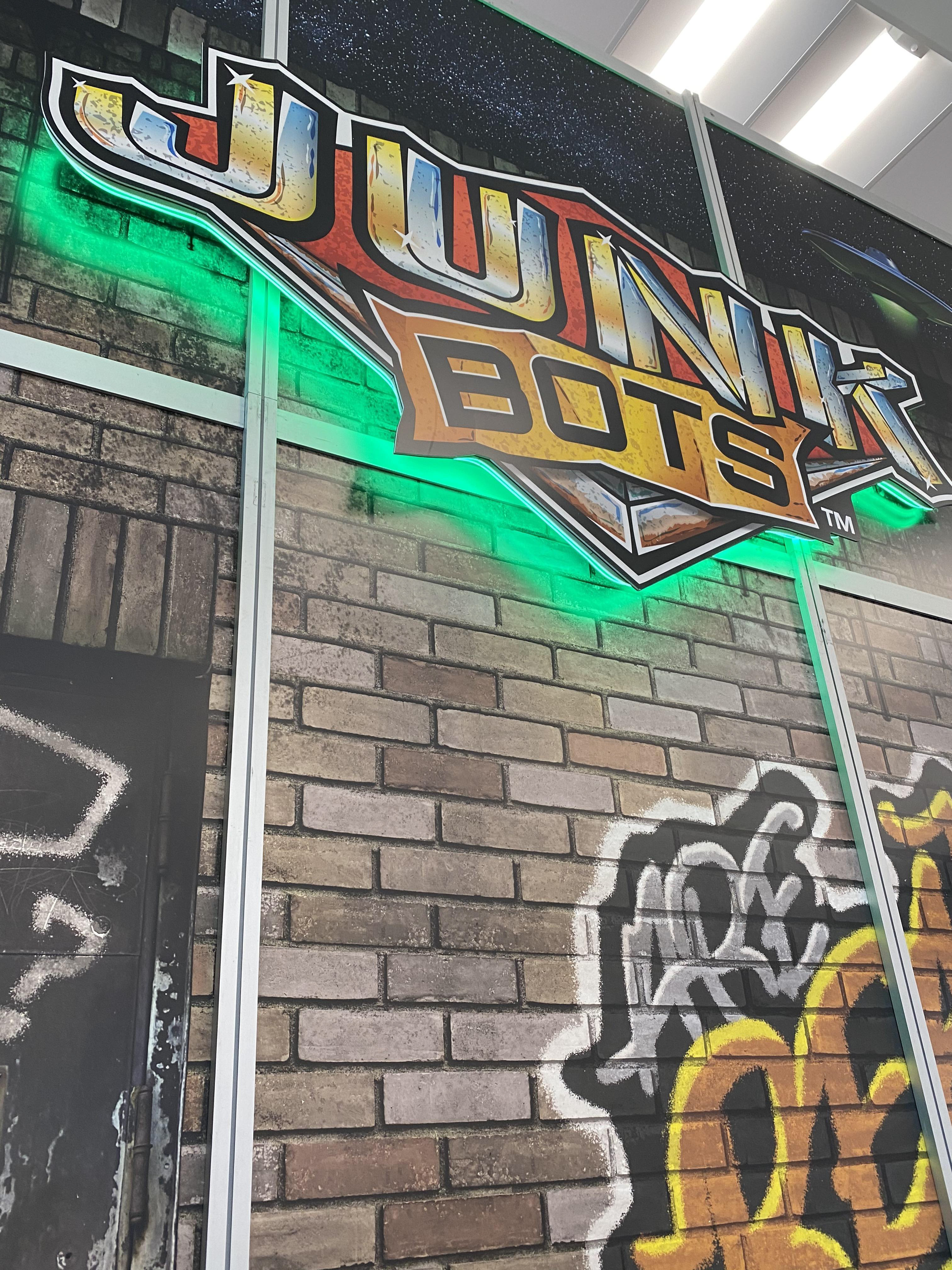 I have created the marketing teams advertisement for this year toy fair to promote their products. 
Was inspired by Sci-Fi magazines and wacky myths.
I have also created printed magazine advertisements for HEXBUG's other headquarters.
 Australia and United Kingdom and their magazine layouts.
I have created PDQ's for Micheal's for VEX items as well as HEXBUG's. They had requested VEX items for XMAS specialized red and for HEXBUG they had requested certain sizes for their shelves of our newer products. 
PDQ's are all about consistent testing. From the depth of the shelf in the store to the whole width of the products itself. 
For this particular order they wanted a 9 inches depth x 29.9 inches length and 6 inches high of all our shelf products we were going to produce.
First is figuring out the total measurements.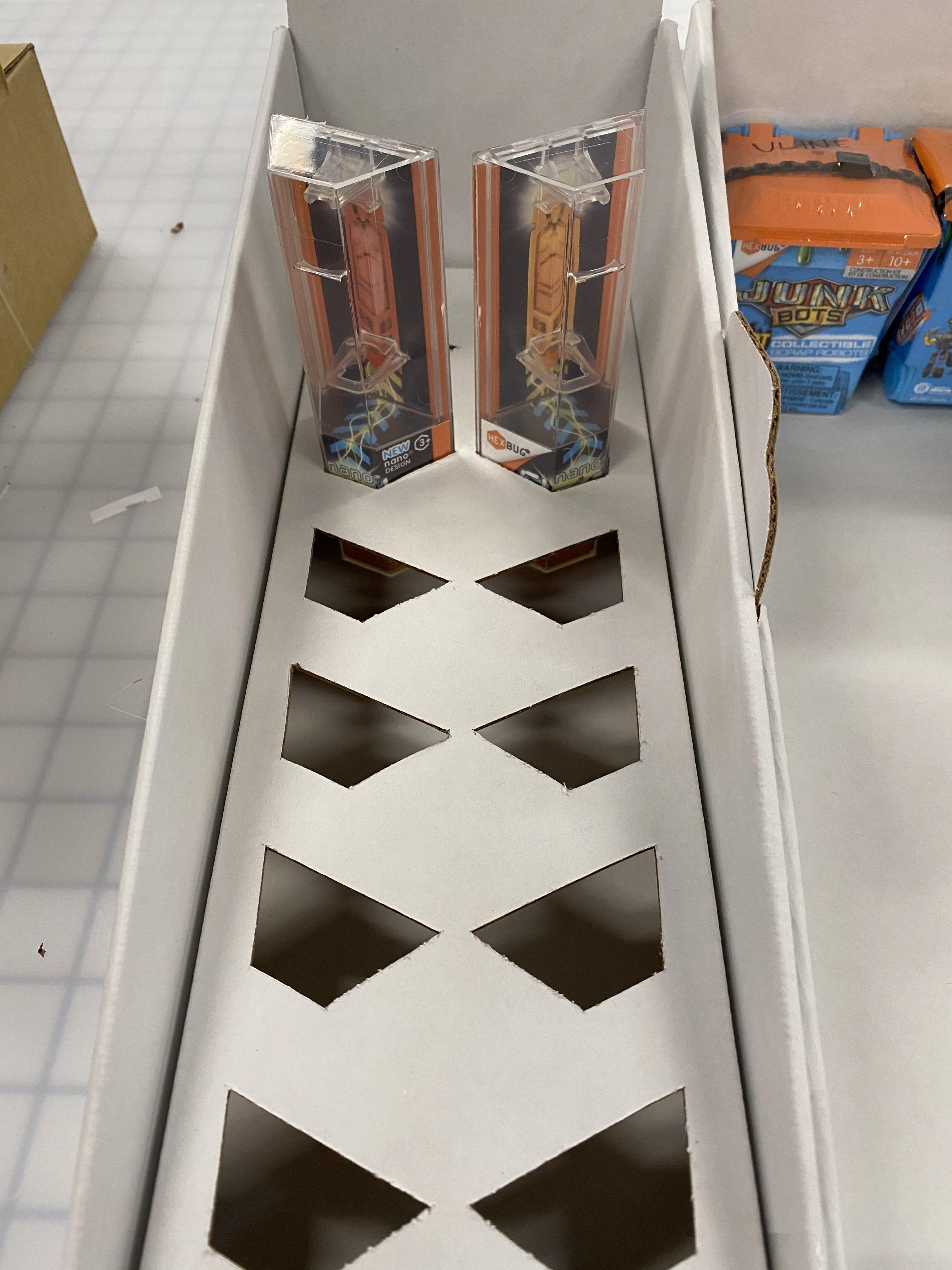 Once you figure out the total of measurements you will constantly need to test to make sure the product fits to the PDQ as well as the requirements so it can be shipped probably, sometimes its not always accurate. There will be ALOT of changes through this process.  From orders changing to a different size to "we don't want this included in the order anymore". It all takes patience and consistence. This goes for most PDQ orders.
VEX Micheal's  XMAS Order
Through this PDQ process HEXBUG does have a room in their headquarters that is ment specifically for testing these things. A fake store room where they can test all products and how they would look in a store setting.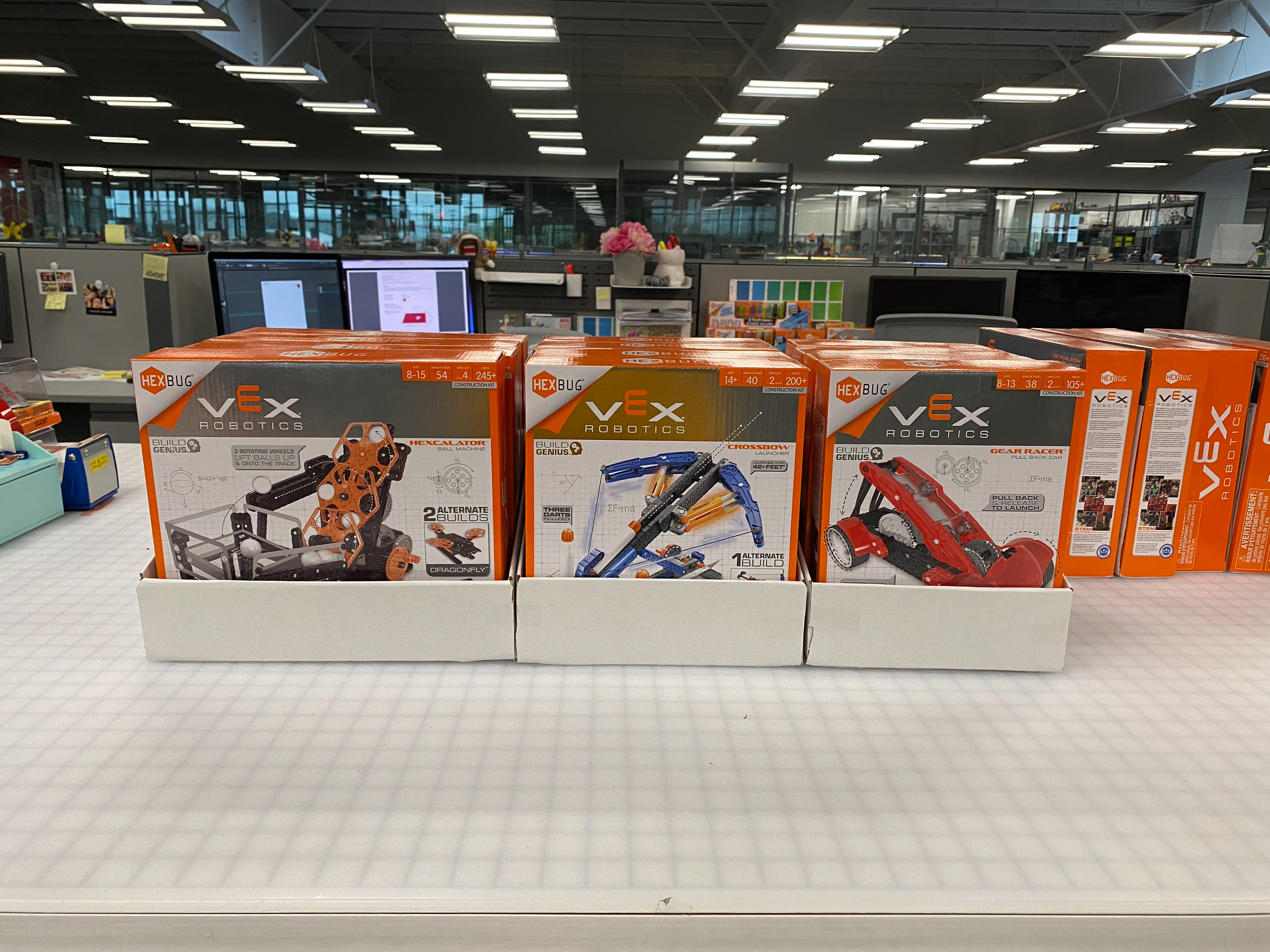 In the end these were sent as samples to Micheal's team after some product PDQ changes. 
With some minor adjustments and feedback of Micheal's team, they had decided on a
x2 product wide PDQ with a x4 product depth! And were released to stores December 2020!
These were requested for HEXBUG Amazon page for customers buying our products.