Austin, Texas

​​​​​​​​​​​​​​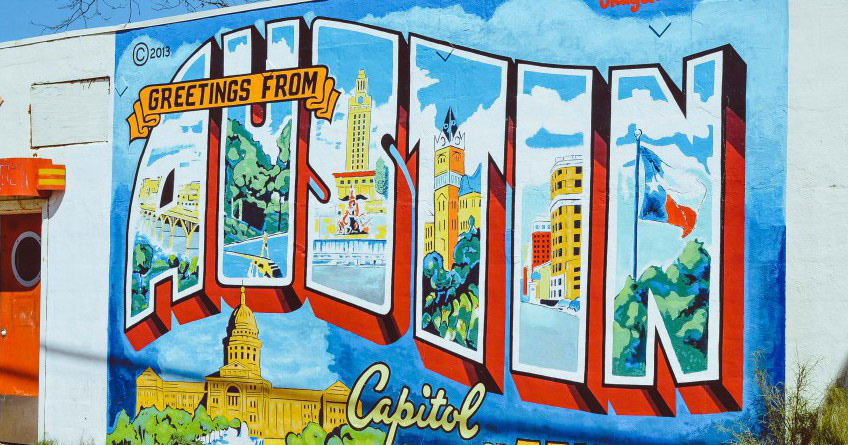 We want Austin to be the most lived city in the country
To be the best managed city in the country
P 

stands for Public Service and Engagement. We will partner with one another and with our community to provide the best service possible.
R 

stands for Responsibility and Accountability. We take responsibility for achieving results and hold ourselves accountable for our actions.
I

sta

nds for Innovation and Sustainability. We actively seek out good ideas that have a lasting, positive impact on our work, our community and our environment.
D 

stands for Diversity & Inclusion. We recognize and respect a variety of perspectives, experiences and approaches that will help us achieve our organizational goals.
E 

stands for Ethics and Integrity. Our actions will maintain the trust and confidence of the public and the organization.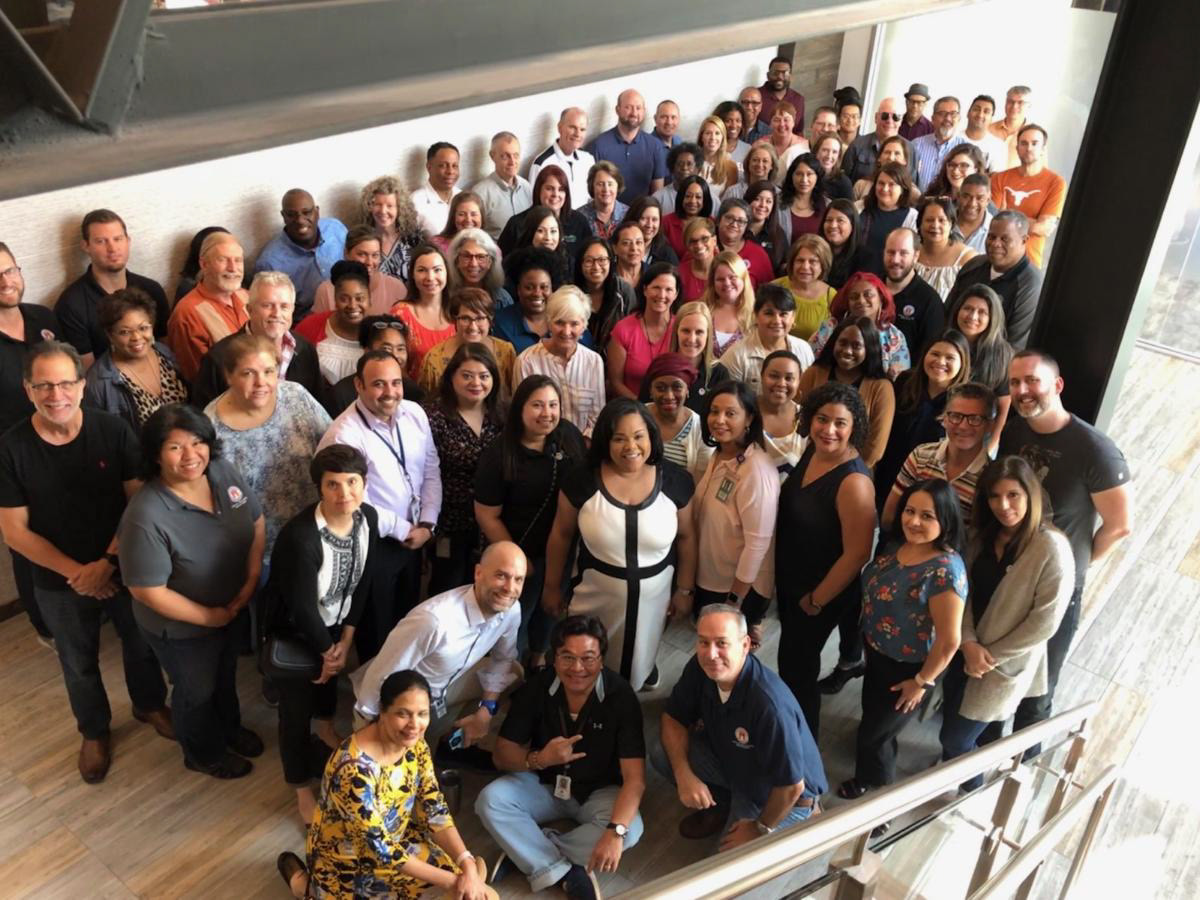 I worked for the City of Austin from September 2019 to January 2020. 
I was hired in the Human Resources Department as the Graphic Intern to create new content to encourage people, mostly students to apply to the City of Austin. I was included in part of the Diversity Team and Mentoring where I would work on various content for college presentations, print advertisements and coming up with concepts for website HRD webpages.
I had designed the Fall 2019 Annual Report for Human Resources Department.
Using indesign I had implemented the use of color palette from their logo that they had and creating fresh iconography for each of their departments in HRD.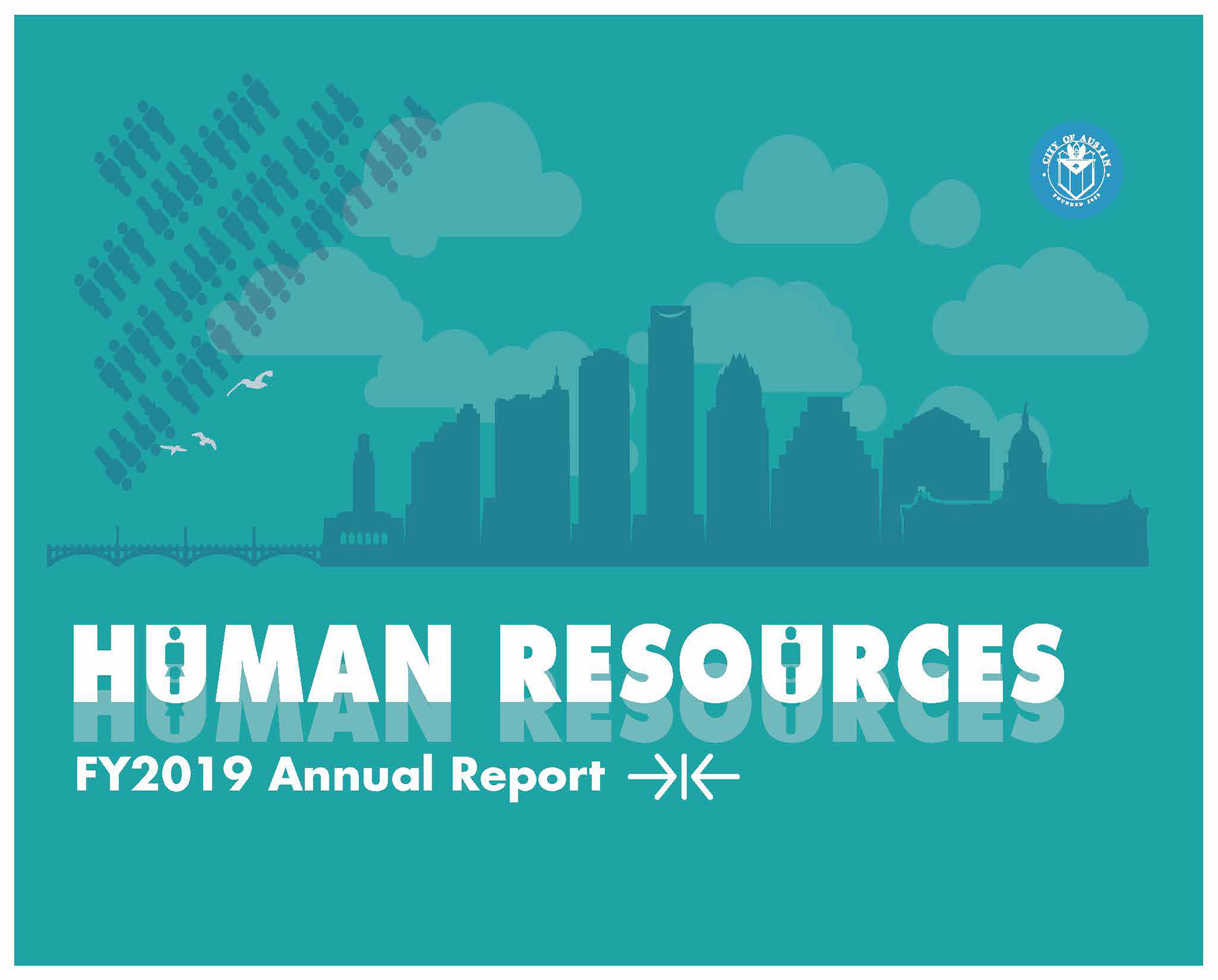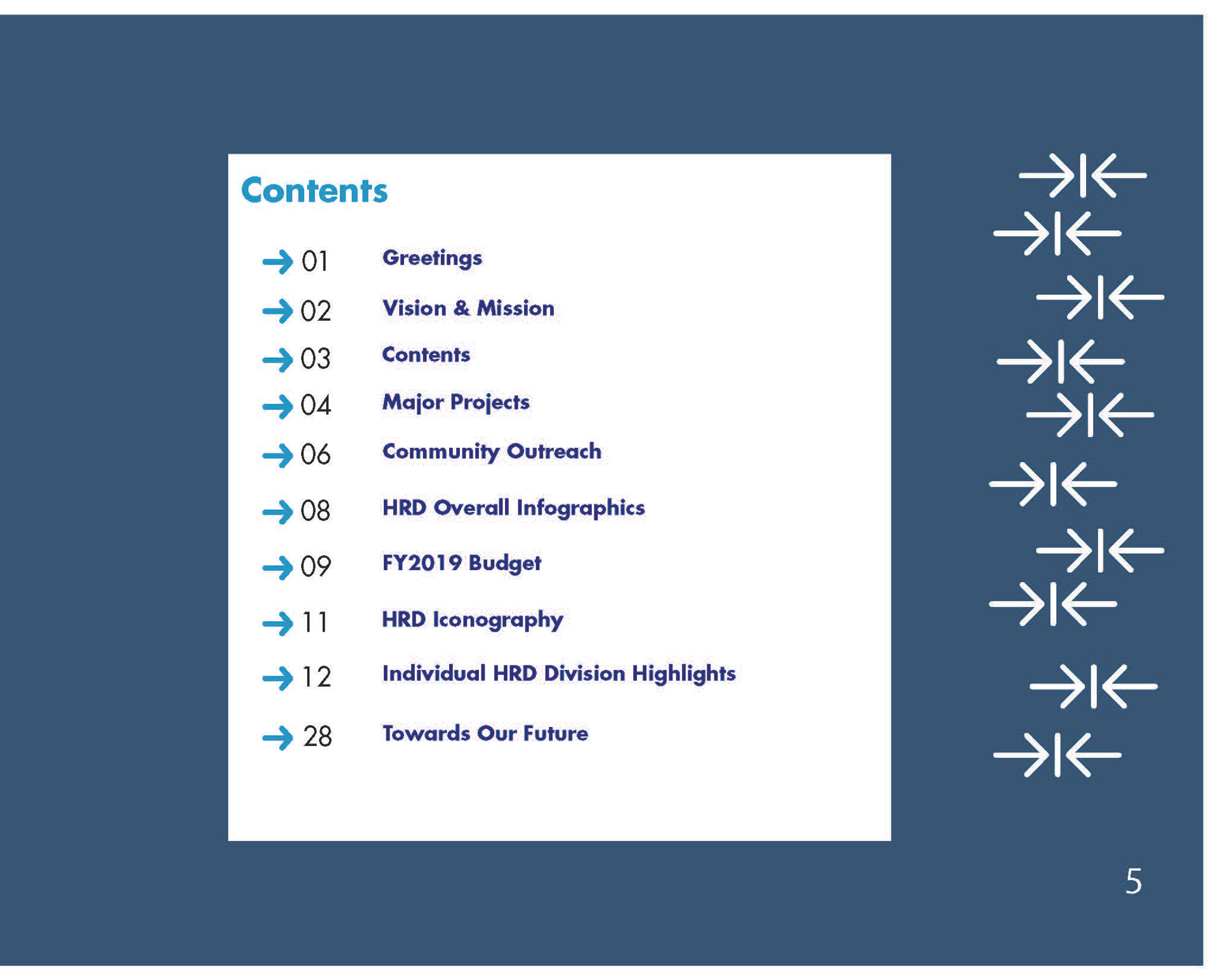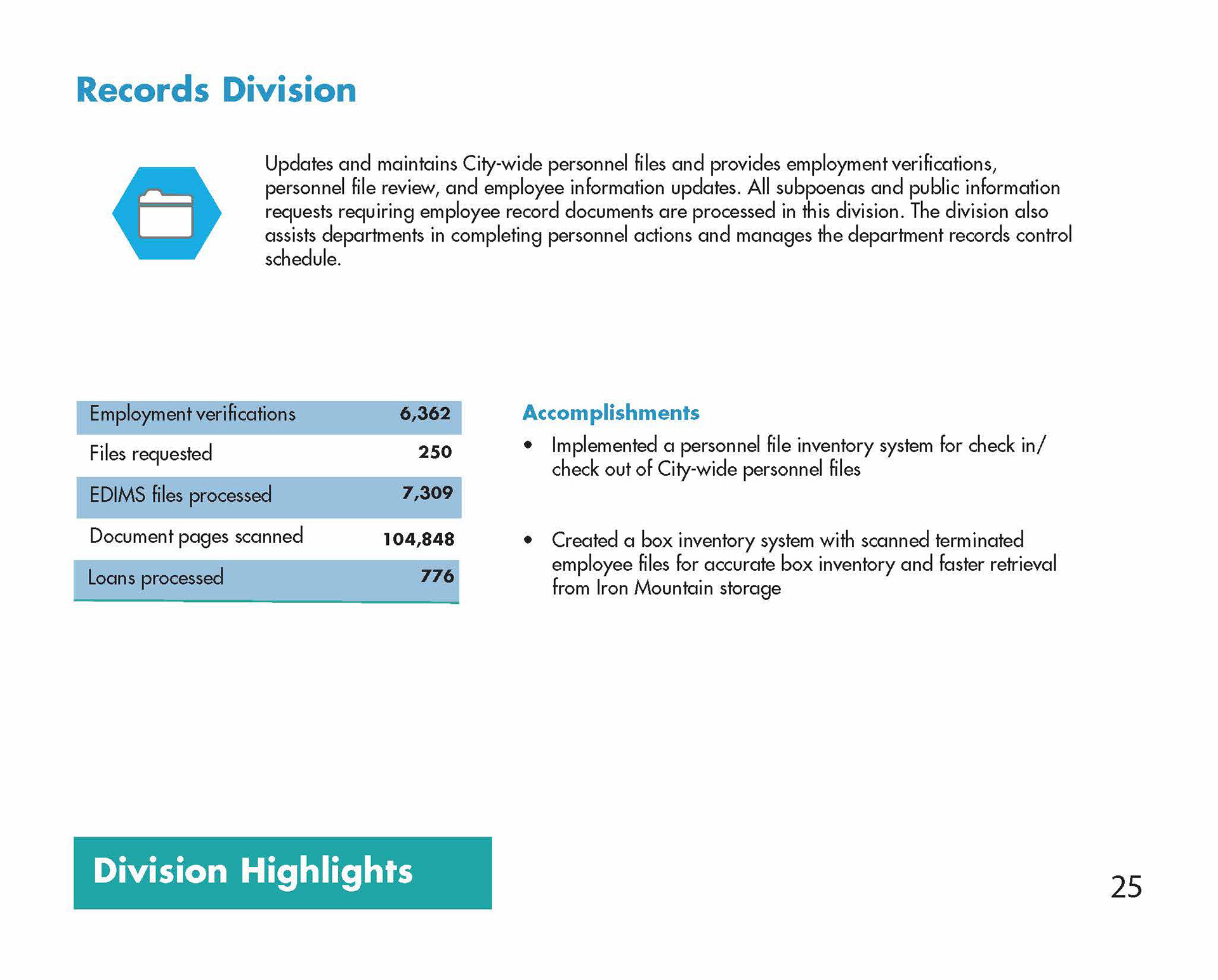 I had designed two screen presentations for my supervisor to use for her lectures at colleges or work firms to talk about the City of Austin. One with "professionals" and one with "students". 
There are about 247 slides for each whole presentation, each three slides talks about each department within the city of their programs, what they offer, how they can be hired to work in the department along with the departments own recognitions.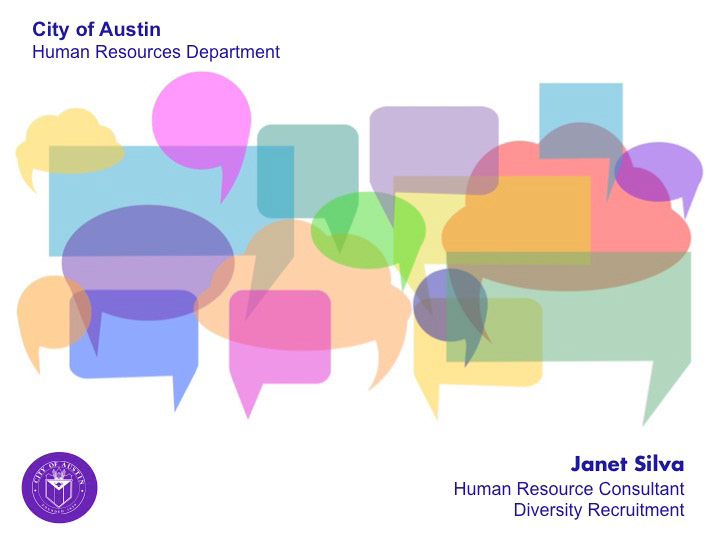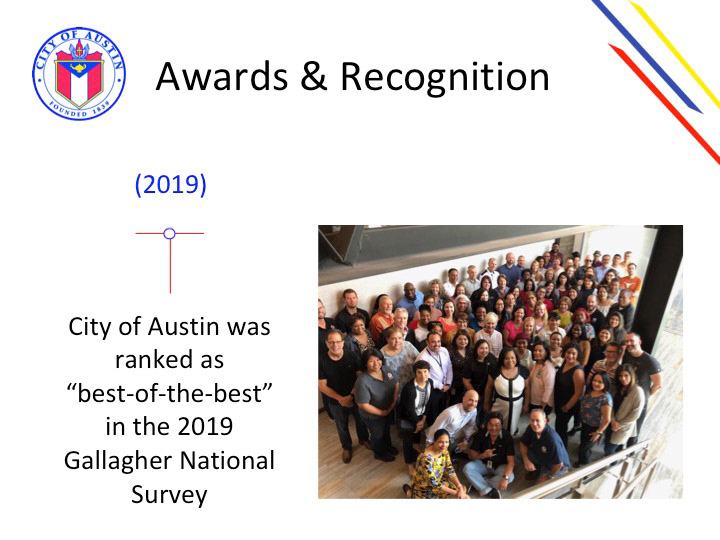 I had designed new HRD recruitment brochures for the department, one for student venues and the other for professional workforces. I had created four templates on indesign for them to access from various designs that I had created for them.
I had not only designed the recruitment brochures but new brochures for the Equal Employments and Fair Office Housing department.
Web Banner and Features
​​​​​​​
I had designed new features/inspiration for them to use on their website page. They wanted to create something inviting and exciting that surpasses the city standard and to show diversity in this format.
This was a cover image that would take you to the job listings within the city on the HRD webpage.
​​​​​​​
I had created these short stories of students/interns that would also be posted on the HRD webpages. To incorporate students and diversity.
I had worked on various flyers for different departments around the city along with the holiday card!
They would use these to spread at various locations as well as used it for their linked in postings.